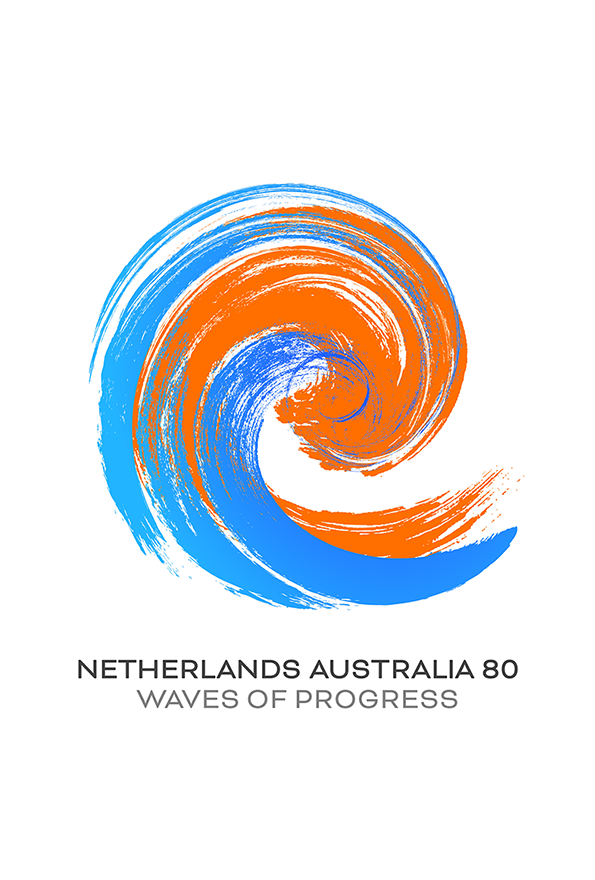 80 years diplomatic relations Netherlands-Australia
Waves of Co-Operations built on a 400-year shared history
"Throughout this year, the Dutch Embassy will mark this historic diplomatic milestone­­. This milestone is built on a 400-year shared history dating back to 1606 when the seafarers from the Dutch East Indies Company trading ship The Duyfken became the first Europeans to make landfall on Australian soil, and the first Europeans to make contact with Australia's Indigenous community," said the Ambassador of the Kingdom of the Netherlands to Australia, H.E. Mrs. Marion Derckx.
This first Dutch encounter set the stage for wave upon wave of warm, strong and active bilateral relations across all our common goals from securing the international rules based order to promoting human rights, circular economy, energy transition, cybersecurity and disarmament.
The 'wave' logo exemplifies the relationship between the Netherlands and Australia: not only the first encounters by sea, but also the next waves of co-operation: as close allies during the Second World War, the great wave of Dutch migration from the 1950s leading to 350,000 Dutch immigrants calling Australia home, and the many waves of our trading relationship resulting in the Netherlands becoming Australia's second EU export market and the Netherlands being Australia's fourth largest foreign investor.
"With themes of collaboration and innovation at the forefront, the Embassy of the Kingdom of the Netherlands launches our special and unique 80 years celebratory logo created by the premier design firm Hulsbosch. This collaboration with Hulsbosch gives our logo an extra dimension. The Executive Creative Director Hans Hulsbosch and Creative Director Marcel Wijnen are both Dutch born," said Ambassador Derckx.
"Water has always been vital in the connection of both nations throughout history. The two brushstrokes, one in Dutch orange and one in Australian true blue, unite in a complementary gesture to create one wave representing the idea of connection and progress, harnessing energy, forward-movement and an always dynamic relationship between the two nations," says Hans Hulsbosch.
"The Embassy of the Kingdom of the Netherlands looks forward to continuing to build our enduring, respectful and significant relationship with Australia in this special year," said Ambassador Derckx.
Project Scope
Logo creation
Brand implementation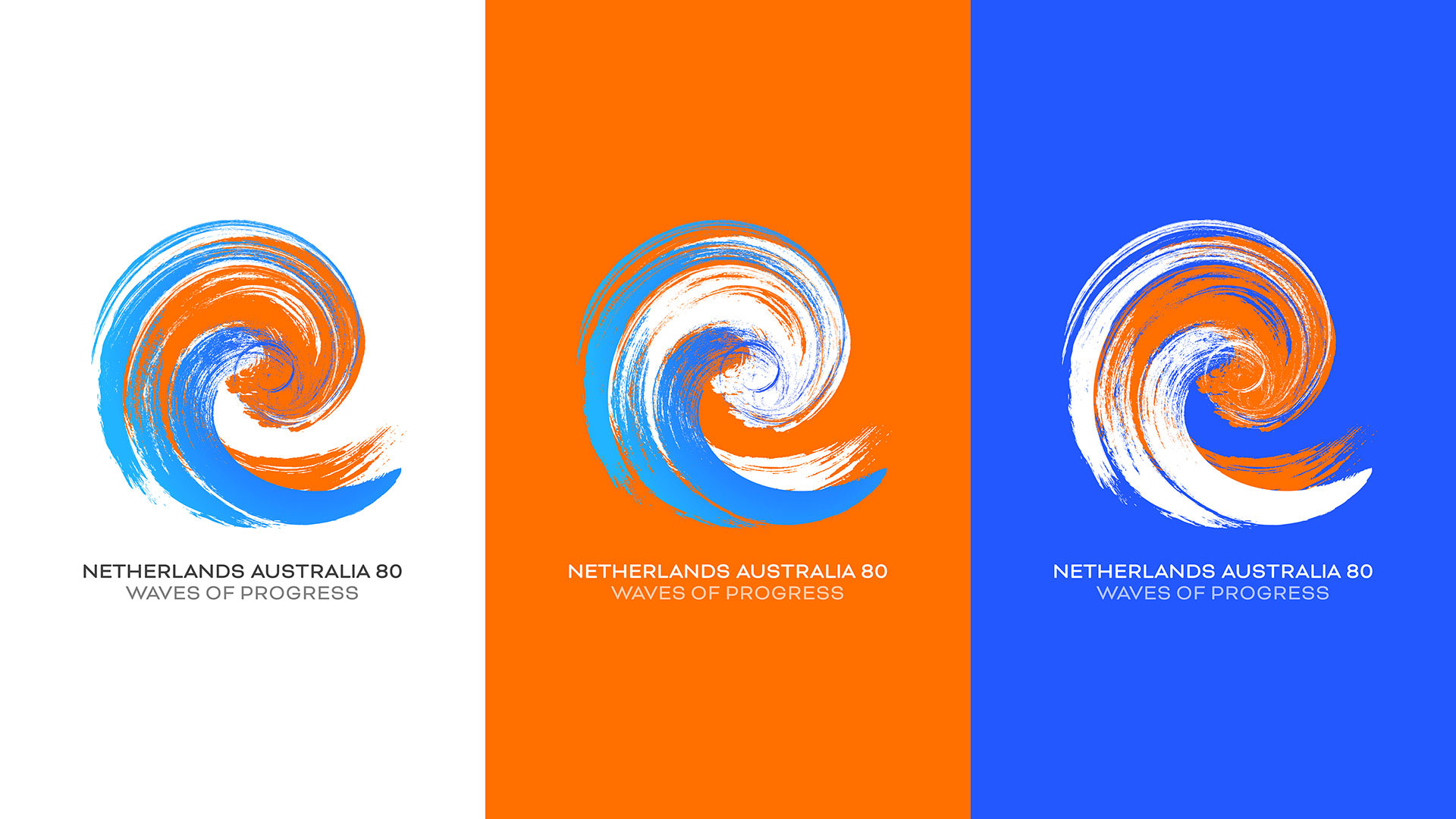 'The unique and energetic symbiosis of the colours and design of Hulsbosch's symbolic wave exemplifies our ambitions and aspirations.'

H.E. Mrs. Marion Derckx
Ambassador of the Kingdom of the Netherlands to Australia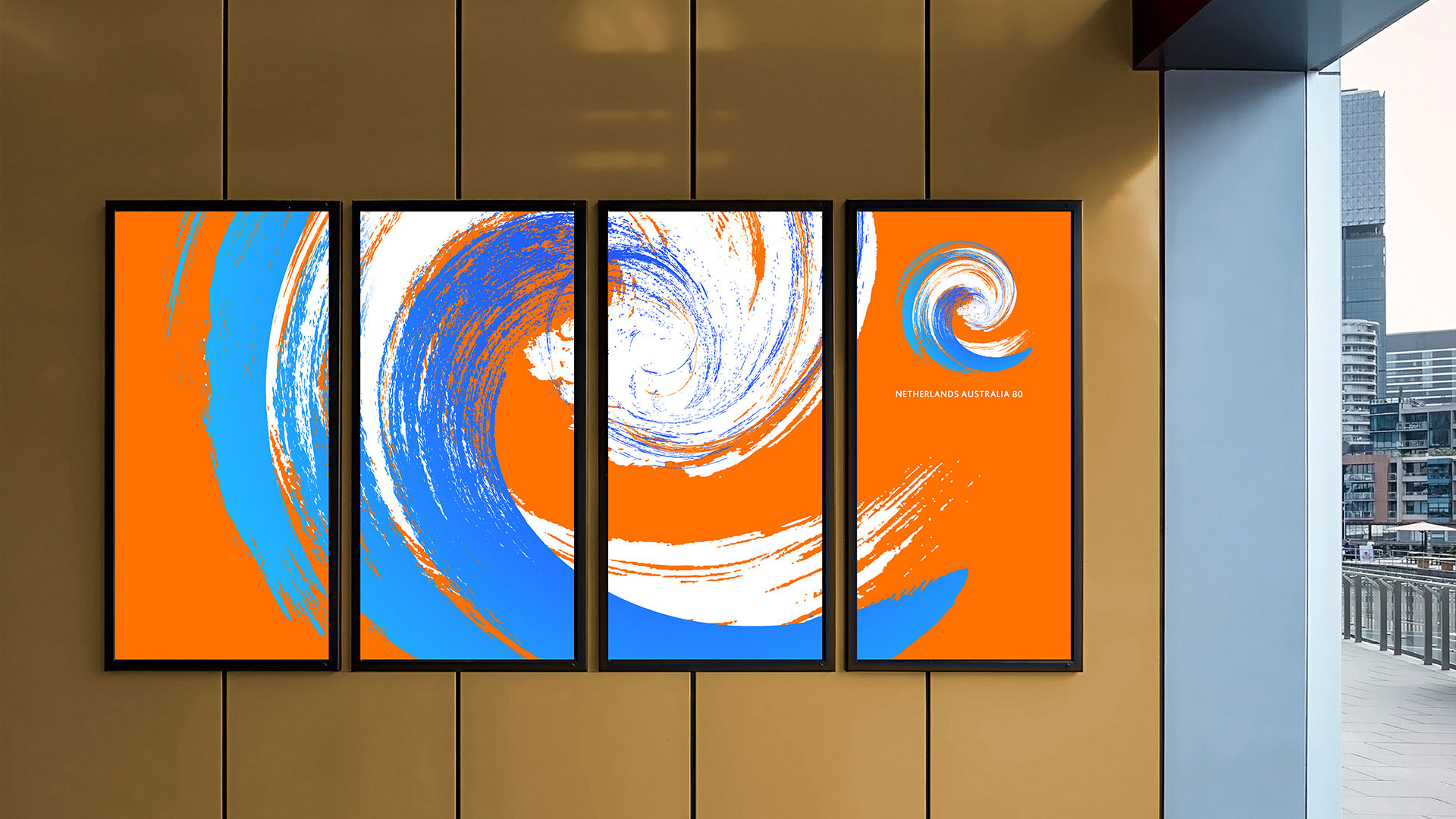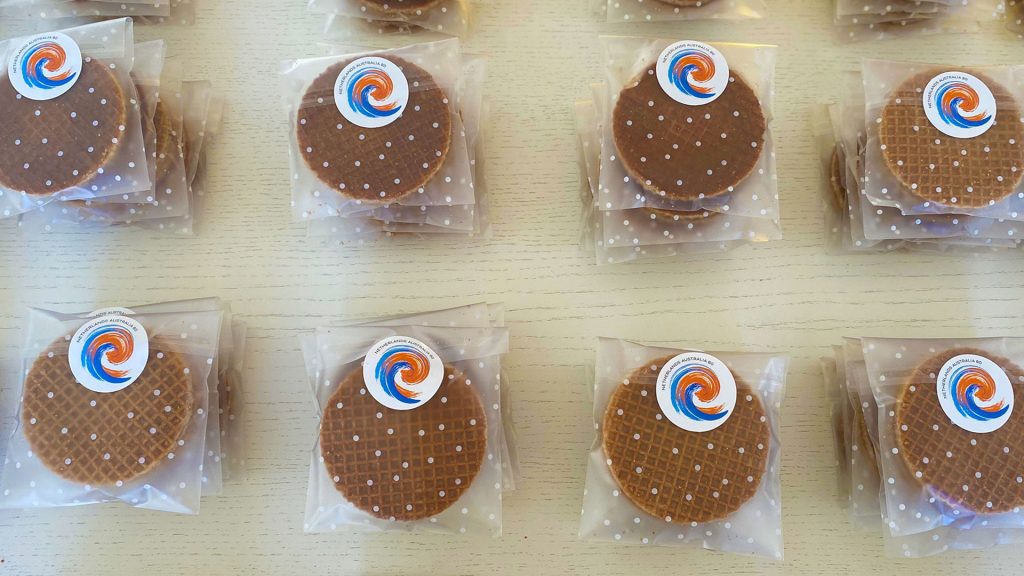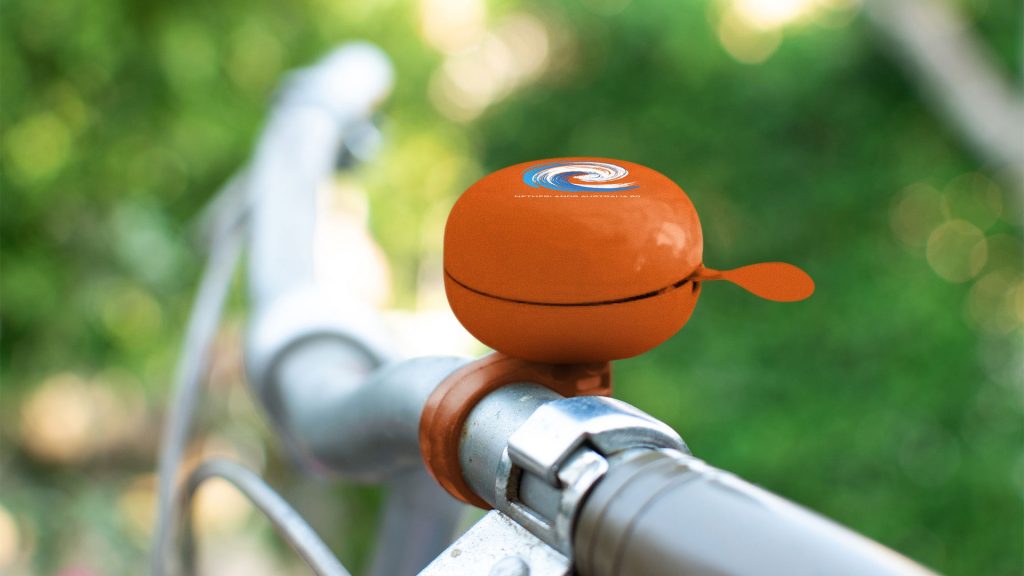 'Hulsbosch is considered Australia's leading brand firm creating some of the country's most iconic brands. Hulsbosch is one of the many Dutch-Australian success stories.'

H.E. Mrs. Marion Derckx
Ambassador of the Kingdom of the Netherlands to Australia