Lovable furry friends
Coles Supermarkets
Coles worked with Hulsbosch to shake up the pet food category with the arrival of 25 new and exclusive Woofin' Good! dog food products for customers who were looking to satisfy their adult or puppy dogs with a wholesome range of wet and dry foods and treats which were convenient to purchase at great value prices.
Hulsbosch created the playful product name to capture emerging consumer attitudes which show pets are increasingly integrated into family life and recreational lifestyles. This includes a current owner desire for health and nutrition for a well-cared for dog and creates ownership of the dog food category for Coles.
Creating a disruptive brand
With more than 80% of pet owners buying their pet food at the supermarket, Coles aims to inspire customers with the new premium quality Woofin' Good range made with real meat, no artificial colours or preservatives, and vitamins and fish oils to give dogs the essentials they need for a happy and healthy life.
The Woofin' Good! name brings together the right balance of playfulness and quality credentials – it's always satisfying to see our furry friends enjoy their food with so much enthusiasm. We hero a black Labrador-bred dog licking it's chops with those honest, friendly eyes and lovable face looking right at you! Consumers can really identify with the dog's satisfaction. Our furry friend is used in all product communications throughout the range. In combination with the name Woofin' Good!, both elements encourage an emotive engaging response.
Simply great nutrition
Hulsbosch art-directed best-in-class food photography by shooting the raw ingredients to communicate the products 'Simply Great Nutrition' proposition that allows the brand to stand apart on shelf.
An eye-catching colour suite enhances easy product recognition, consistent fonts reinforce the brand, and new iconography and photography identify food/flavours, as well as highlighting the benefits of the range. A specialty UV coating 'gloss' pack finish brings a vibrant, striking appearance and on-shelf attention.
Deliverables
Research and analytics
Brand strategy and positioning
Naming
Identity design
Logo creation
Packaging design
Brand guidelines
Awards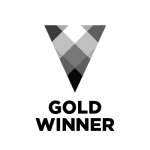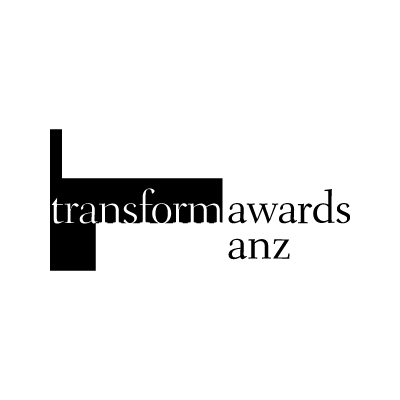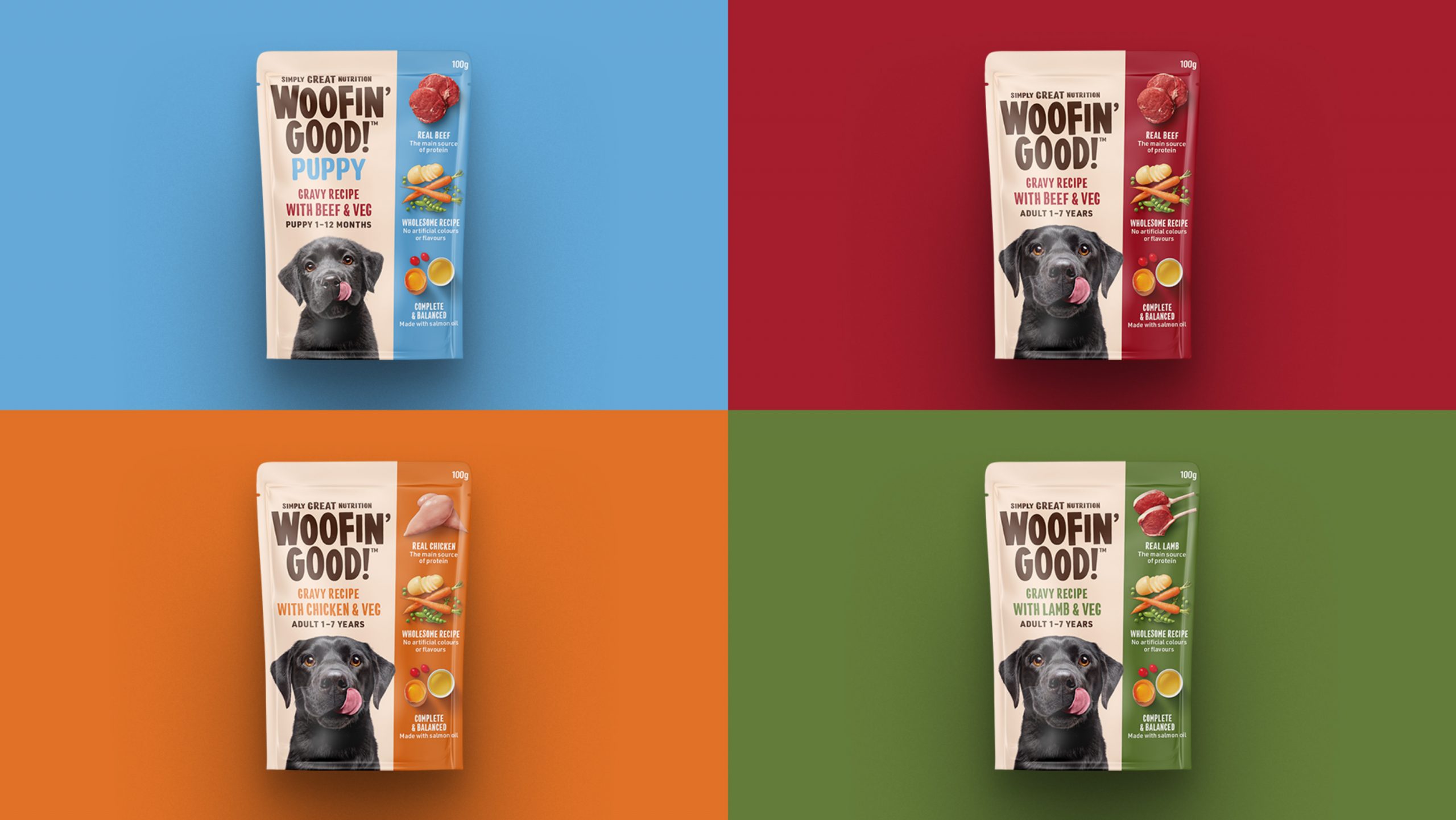 'They continue to create award-winning work that will deliver success for our pet food business, which is the fastest growing retail destination category.'

Belinda Anderson
Head of Marketing, Coles Own Brand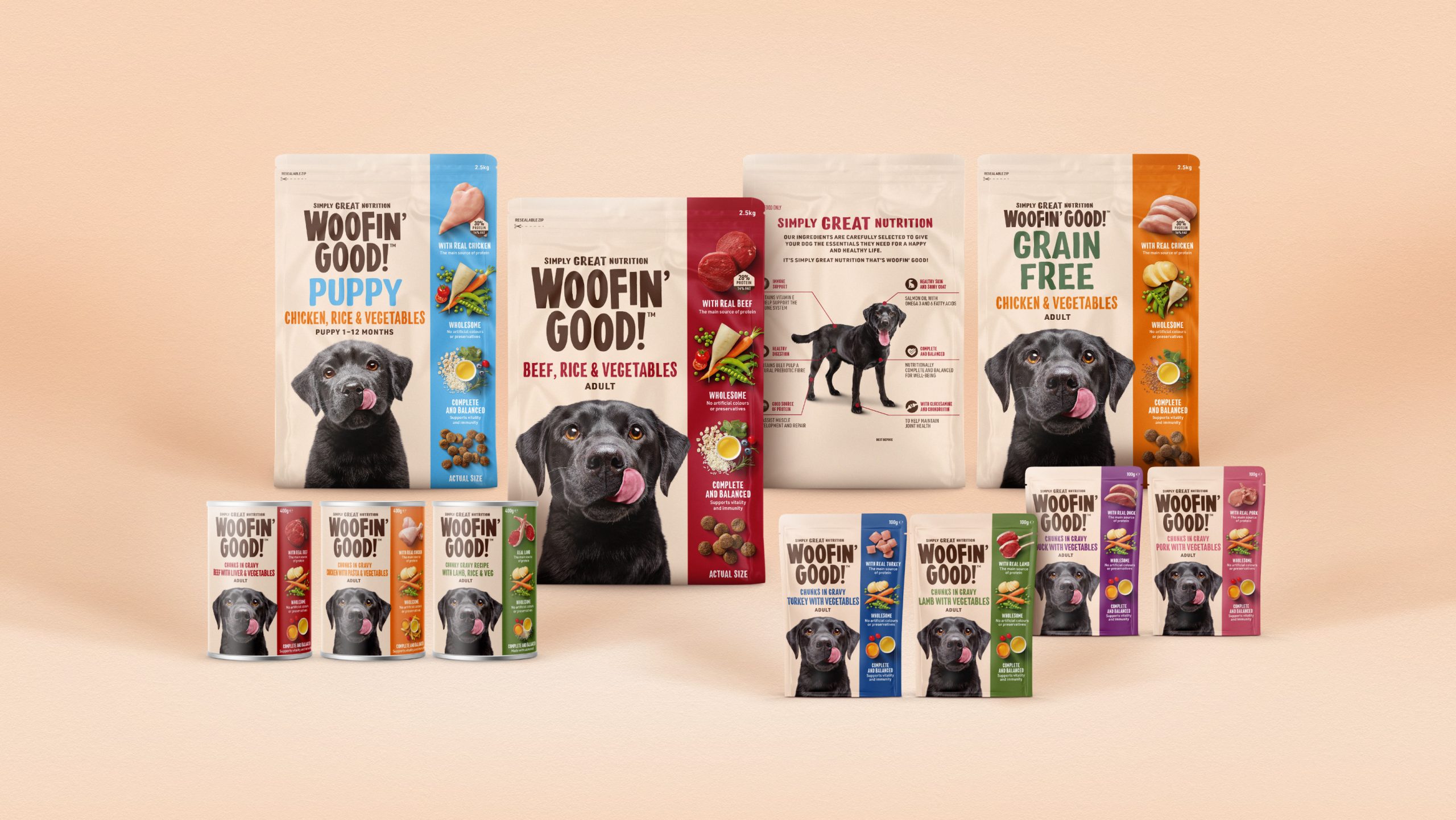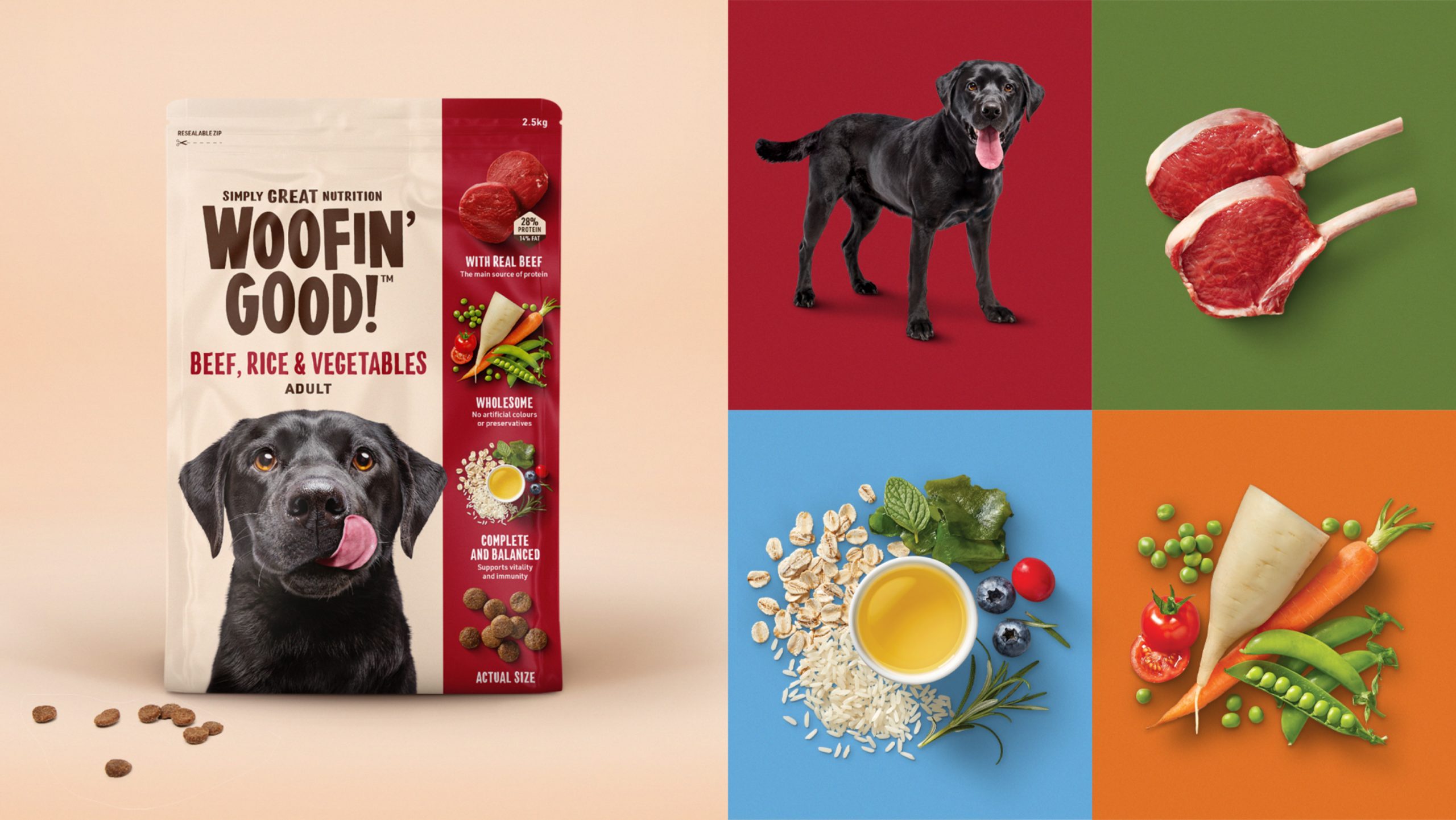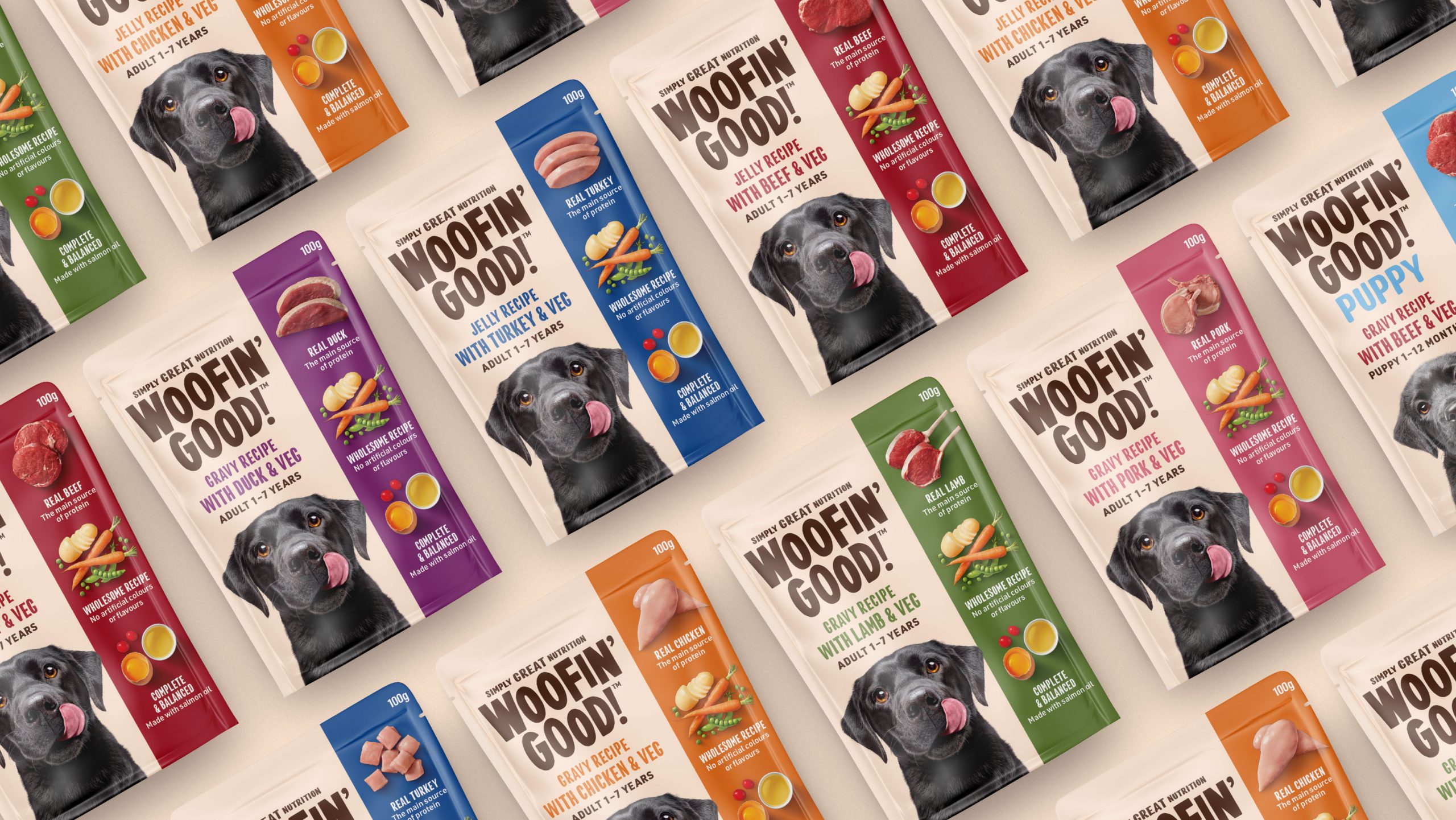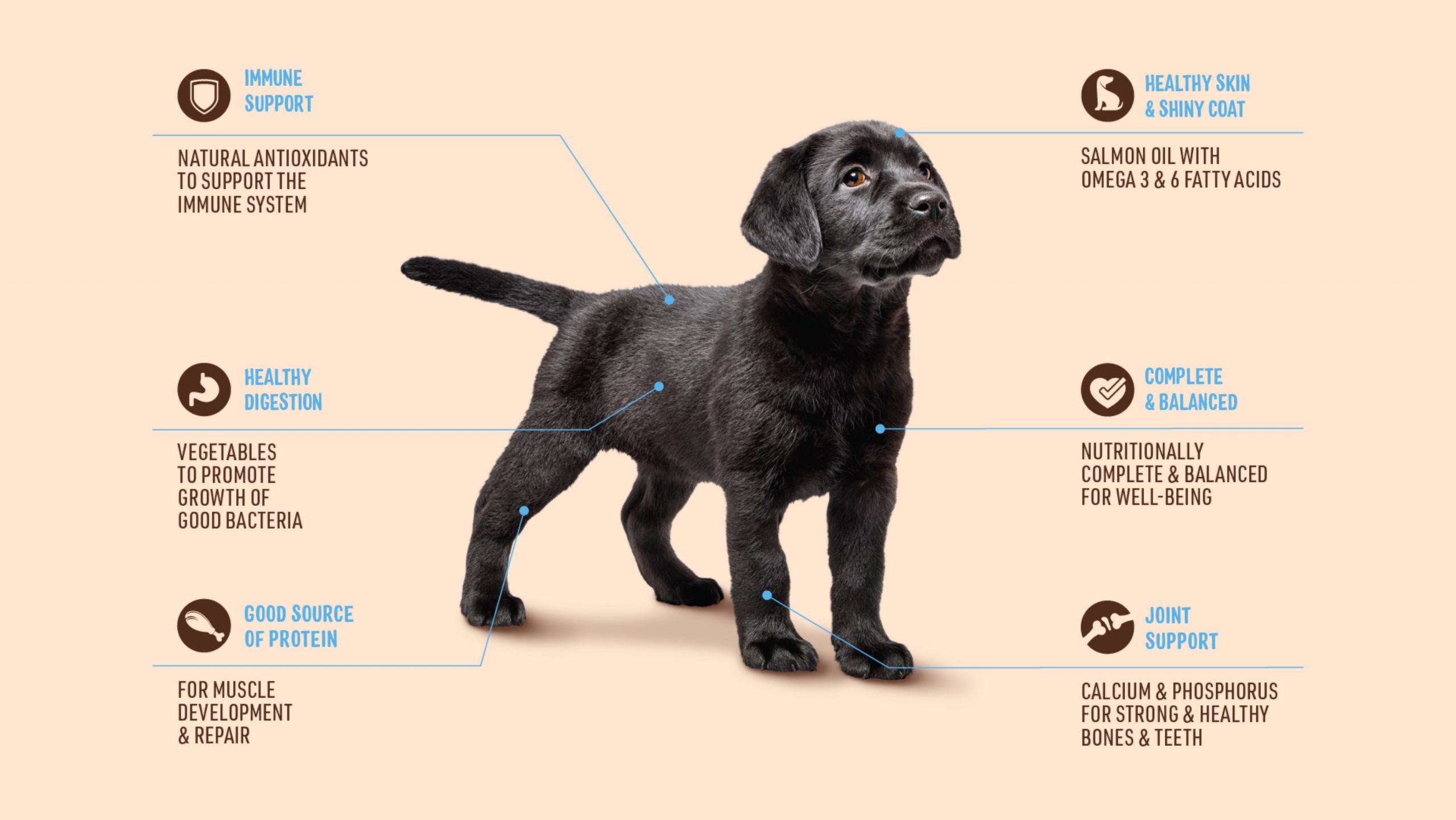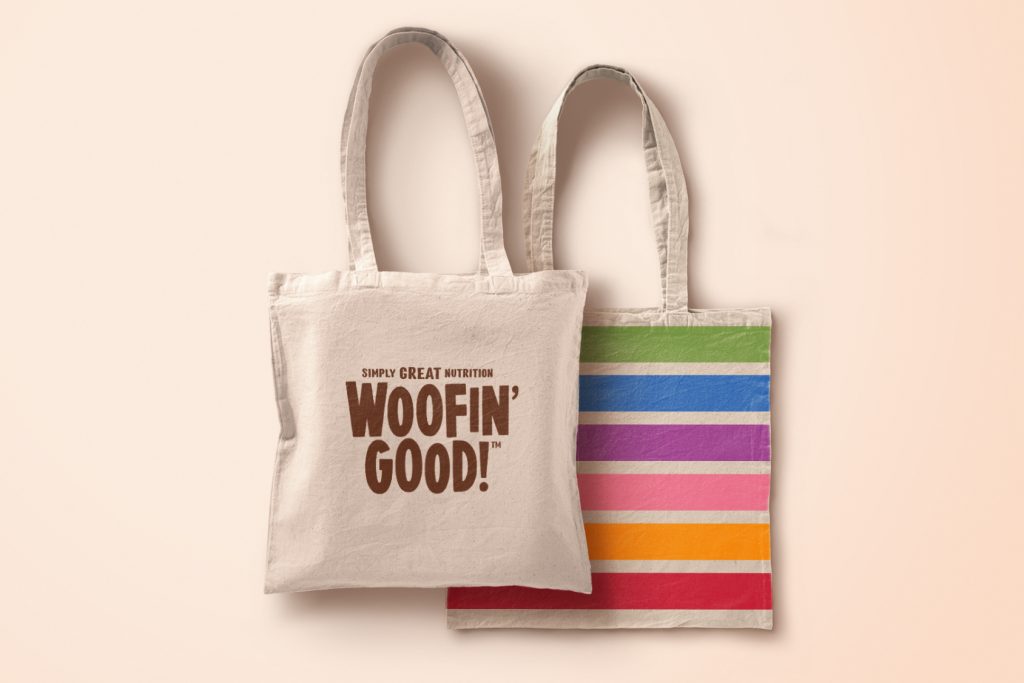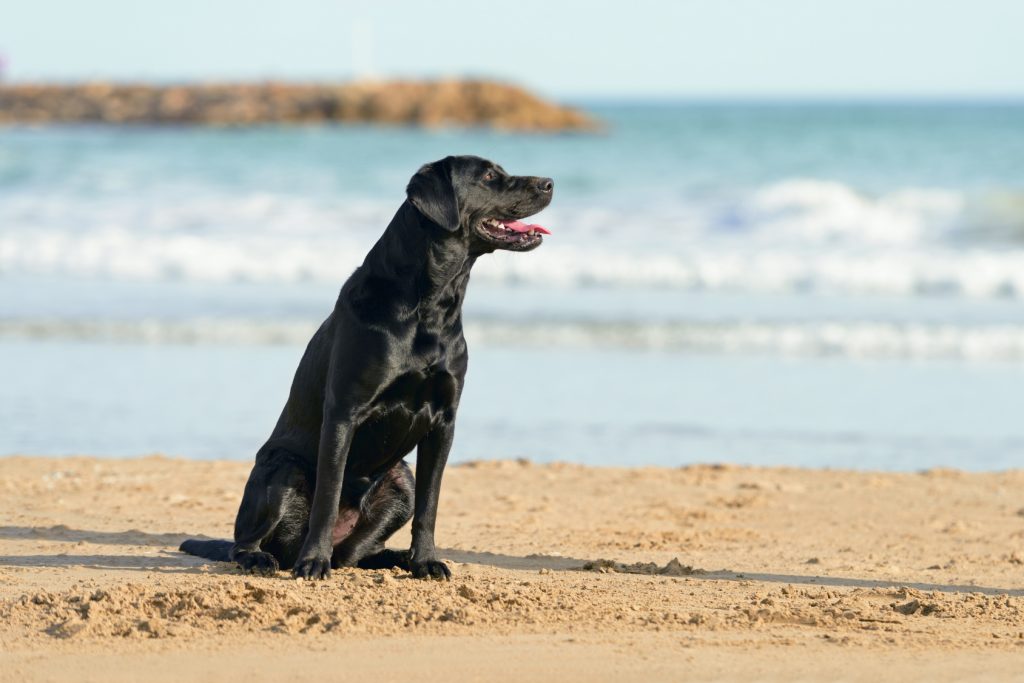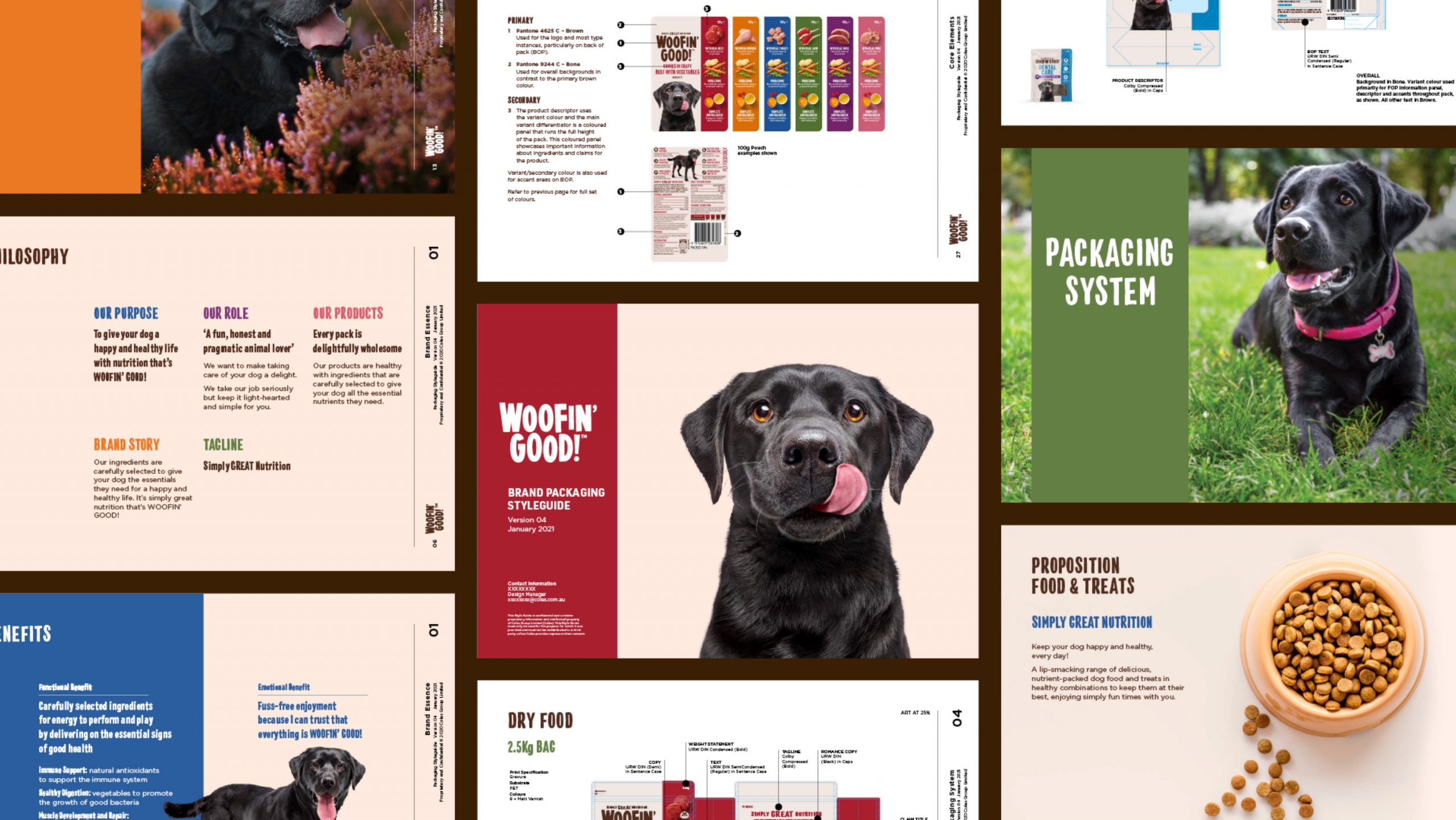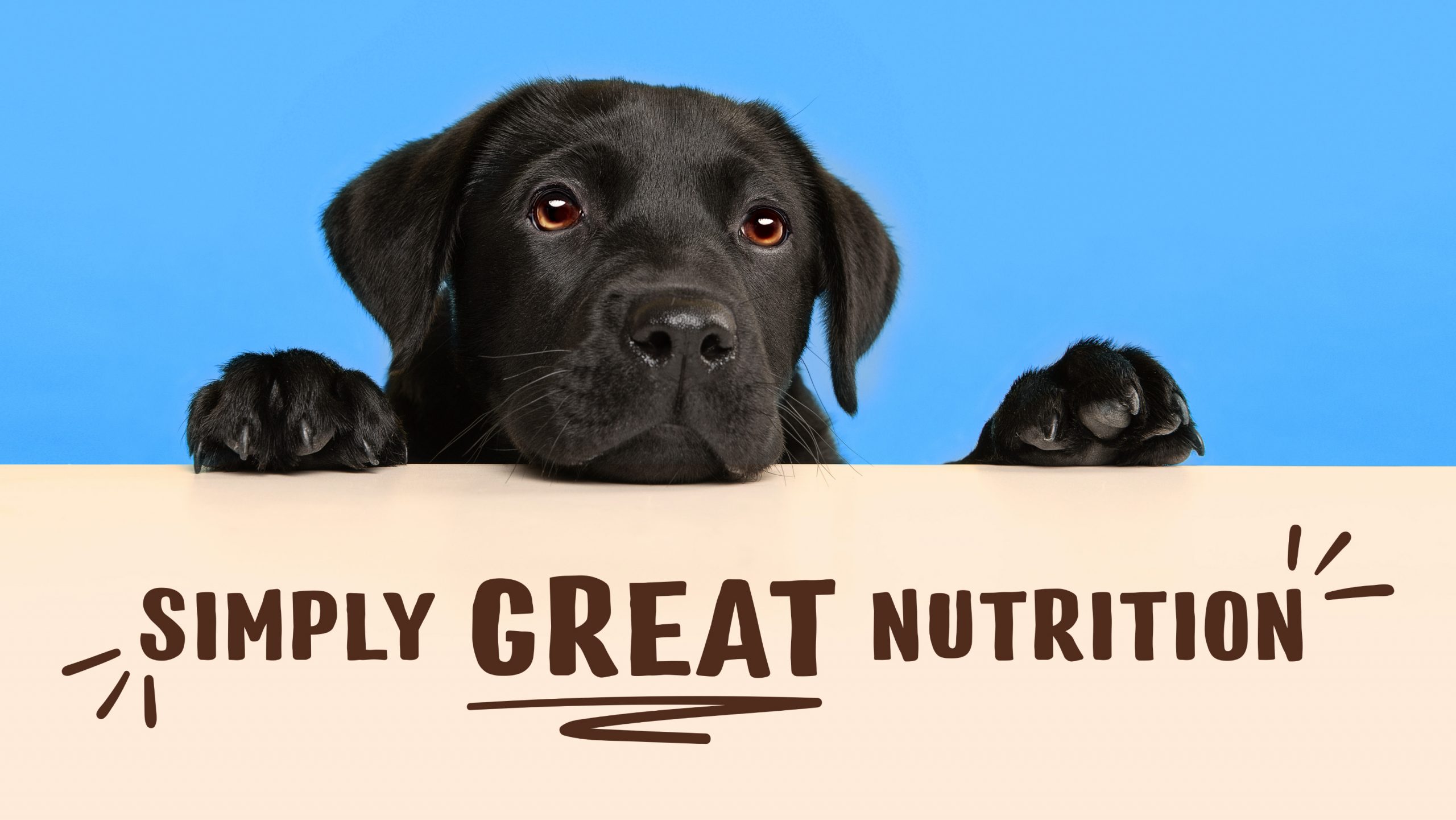 'Woofin' Good! is fun and optimistic, easy going and reflects exactly what the brand is about, simple goodness.'

Belinda Anderson
Head of Marketing, Coles Own Brand