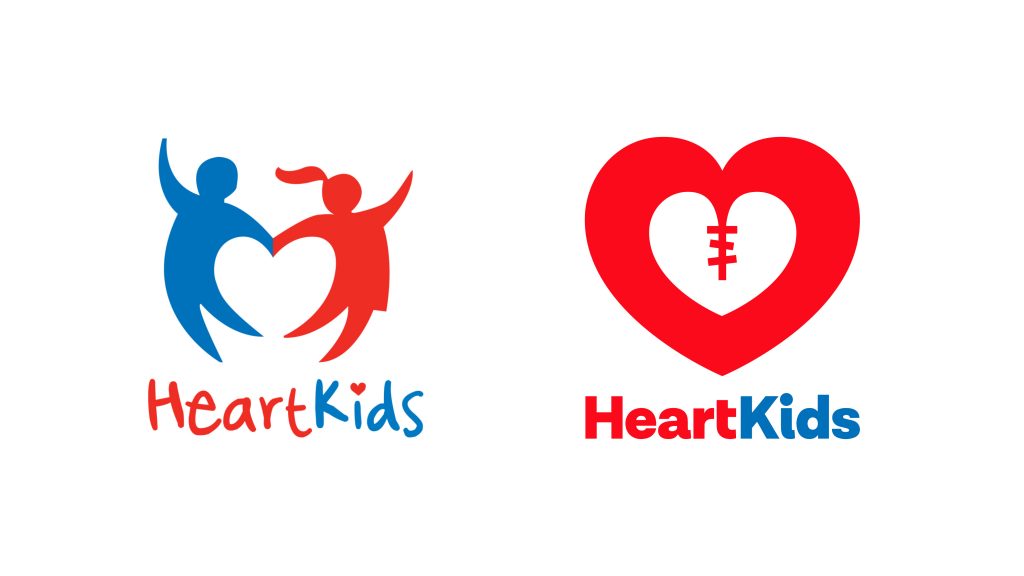 Pro bono reposition and rebrand of HeartKids
Australian congenital heart disease profit-for-purpose charity, HeartKids has launched a new brand strategy, identity and logo created by international award-winning, independent brand and design agency Hulsbosch.
Leaders in the fight to conquer congenital heart disease, HeartKids aim is to raise awareness for the disease. As well as enhance the conditions' profile as a health priority to a broad audience and encourage people to act and donate.
For a future-focused strategy, Hulsbosch has created a new logo framed by the concept of 'big hearts helping little hearts.' The brandmark is a valuable connection to the community and HeartKids, and its programs for families impacted by heart disease.
Jaid Hulsbosch, Director at Hulsbosch said, "The scale and severity of congenital heart disease had us compelled to continue our support for HeartKids.
The new identity powerfully reflects their essential work delivered to all major Australian children's hospitals and in the community. We know this identity for will be much loved by parents, teens and children alike."
The 'heart-shaped' symbol and illustrated surgical mark/scar is a core, stand-alone graphical element to better represent those affected by the disease and visually gives definition to the service and work of HeartKids.
A vibrant colour palette generates advocacy and support for the needs of people through their congenital heart disease journey and expresses optimism for the HeartKids organisation.
Dianna Crisp, Digital Strategy and Marketing Manager at HeartKids said, "Sadly, eight babies are born with congenital heart disease every day in Australia, with four passing away each week. This confronting statistic is one of the reasons our team are driven to deliver real health benefits for better diagnosis and treatment of the disease.
In 2019, Hulsbosch created and produced the 'Show Your Heart' fundraising campaign for HeartKids which coincided with the annual International Day of Congenital Heart Defect Awareness. It's been a pleasure to work with their world-class team again.
Hulsbosch has embraced us and our vision. We are delighted with the branding results and are ready, inspired and excited about our future successes."
The new HeartKids logo and brand work by Hulsbosch will be rolled out online, via marketing and communication collateral and merchandise.
Hulsbosch has also undertaken pro bono work for the McGrath Foundation, Starlight Foundation, Australian Kidney Foundation, Children's Research Medical Institute, Bobby Goldsmith Foundation and Keep Australia Beautiful.