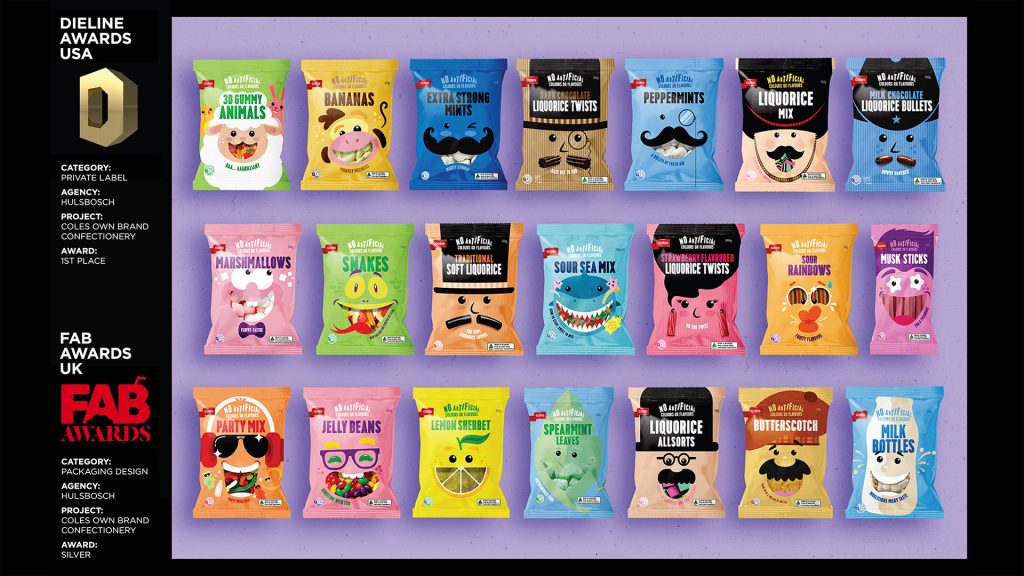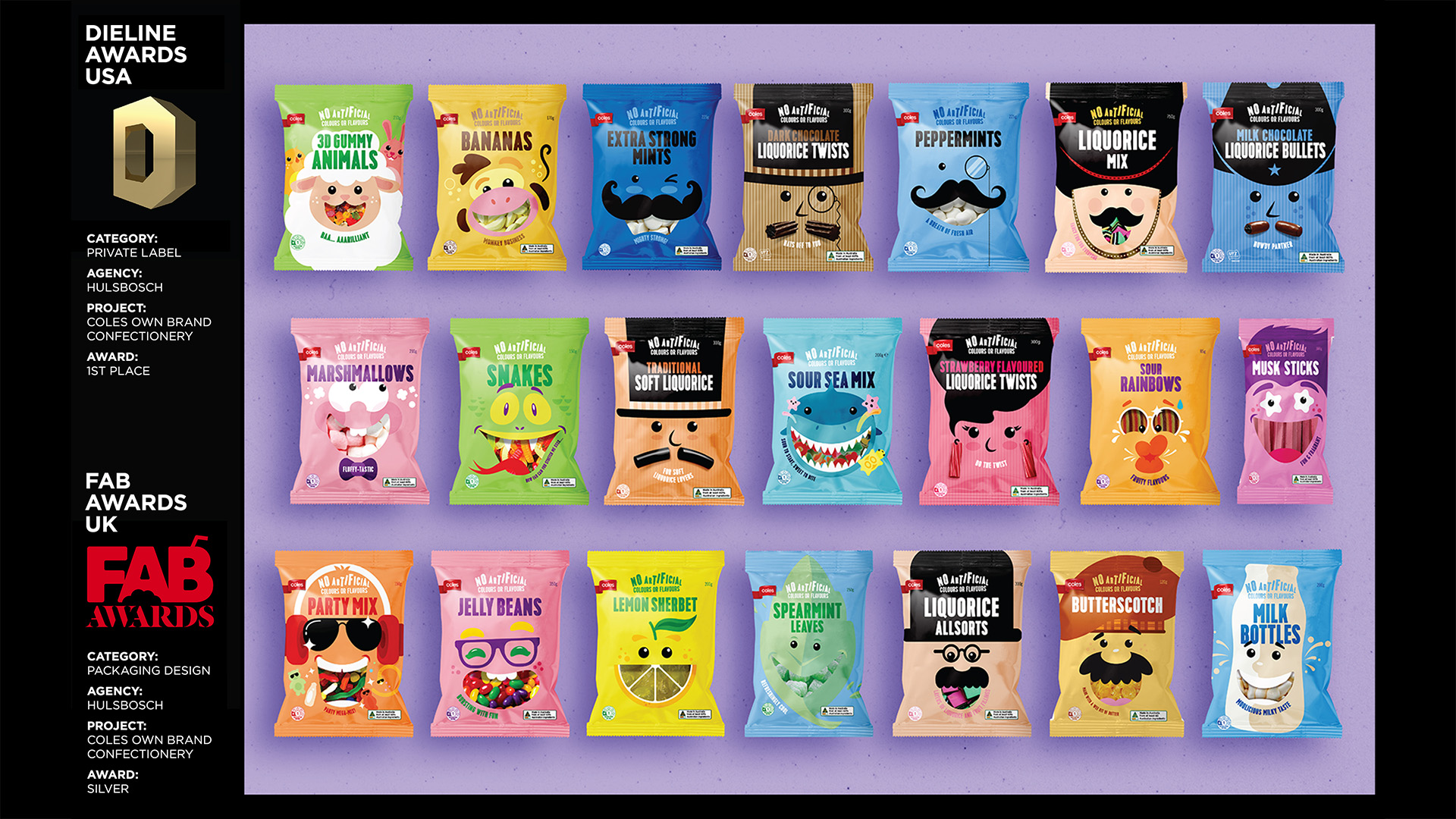 Hulsbosch snares top international awards
Australian independent brand and design agency, Hulsbosch has won 2 international design awards for their Coles Own Brand confectionery range redesign.
The agency received a Dieline Award in the USA (first place) and a FAB Award in the UK (silver) for outstanding work in the packaging design category.
Hulsbosch won top industry honours in the hotly contested global packaging design competitions. The Dieline Awards is USA's largest international packaging design competition and had entries from 23 countries.
The FAB Awards in the UK is an international awards program focused entirely on creative work done for food and beverage brands, it had entries from over 60 countries.
Hulsbosch director Jaid Hulsbosch said: "It is a great honour to be internationally awarded for our achievements and we thank Dieline and the FAB Awards for the recognition.Our sweet, suite of designs was delivered by a talented team here at Hulsbosch. But it was our productive collaboration with Coles that really set off our strategic and creative direction."
Hulsbosch was awarded for the designs that create an engaging personality for each individual confectionery SKU, but also comes together perfectly as a complete range. It is a simple graphic depiction of happy, expressive faces as the central element.
The 'fun-face' is a visual link throughout the range to encourage an emotive response and an eye-catching colour display that enhances easy product recognition for customers.
Coles Own Brand head of marketing Belinda Anderson said: "We are thrilled with this result and thank Hulsbosch for their brilliant world-class design. To win awards in the US and UK is an outstanding achievement. Congratulations to Jaid and the team."
The Coles Own Brand Confectionery range is currently on shelf at Coles supermarkets.