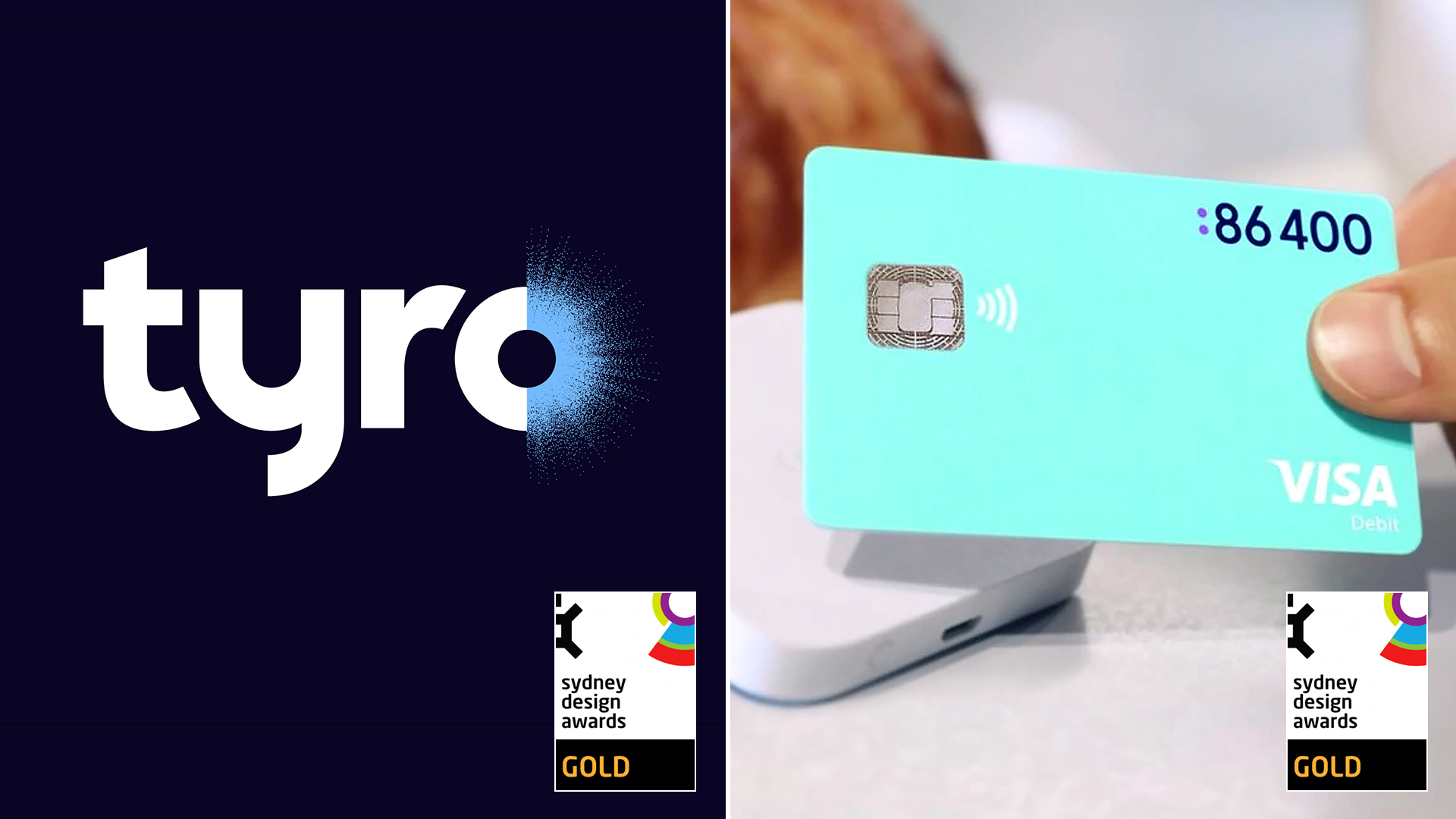 Hulsbosch wins two Golds at 2019 Sydney Design Awards
Hulsbosch was awarded two gold trophies for best in category work at the 2019 Sydney Design Awards.
Australian business-only bank and EFTPOS provider, Tyro Payments Limited (Tyro) took top honours in 'Graphic Design – Identity and Branding: Tech' and challenger bank, 86 400 was also successful with entry in 'Graphic Design – Identity and Branding: Finance'.
Shaking up the business banking world, Tyro was the first technology company in Australia to be issued a full banking licence. Innovation and partnership are the essence of Tyro's new brand platform that supports greater awareness and the company's growth strategy. The compelling creative work by Hulsbosch announced Tyro was a bank – not just a payments provider – and a better banking and lending choice than current alternatives.
The second gold trophy for Hulsbosch was achieved with brand identity work for bank of the future, 86 400. The award-winning work showcases a creative solution from insights based on new expectations from customers for a relevant digital-driven experience. Reflecting the idea of 'value every second' – it anchored the 86 400 promise and proposition to its current and new bank customers. The Hulsbosch concept set the tone for a beautiful, succinct visual language which all reverted back to this idea – that 86 400 delivers value every day, every hour, every second – all 86,400 of them.
Run-by and voted-by industry peers the Sydney Design Awards program celebrates the creativity and courage of those who are leading the way in the Sydney design market.