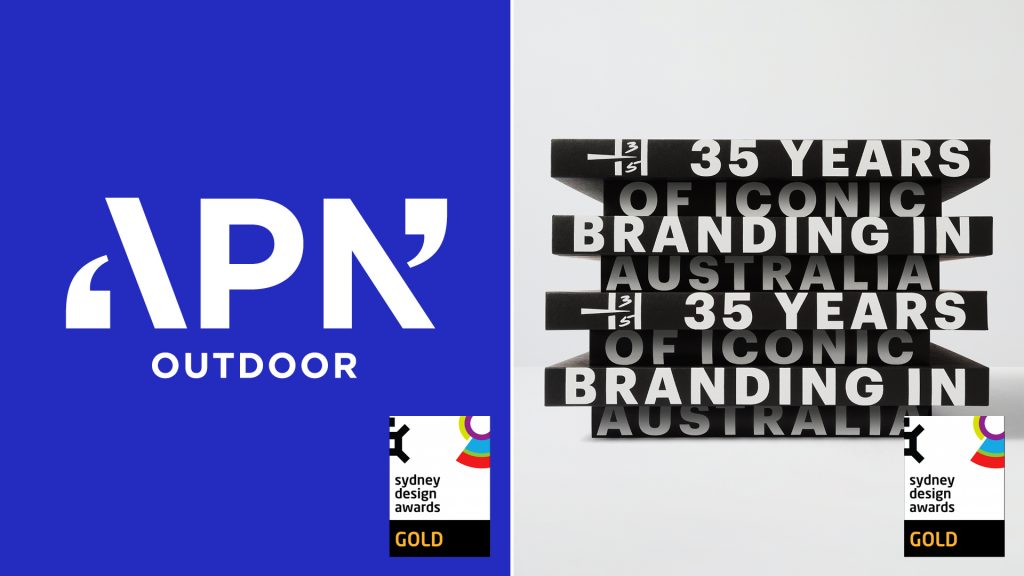 Hulsbosch wins two Golds at 2018 Sydney Design Awards
Hulsbosch has achieved local market recognition at the 2018 Sydney Design Awards with a double-gold win for entries in two categories 'Graphic Design – Identity and Branding' and 'Graphic Design – Publication'.
One of the 'best in category' gold trophy achievements was the corporate rebrand of the largest outdoor advertising business in Australia and New Zealand, APN Outdoor. The Hulsbosch work supported a new chapter of leadership and secured a smarter impact for the business.
Last year, marked the 35th year of operation for independent Australian-owned Hulsbosch and as part of the celebrations, an anniversary book was published to recognise agency partnerships and its award-winning work.
For the reader, it's a unique and insightful story of a brand's creative journey.
The anniversary book exhibits rare hand drawings and sketches that exemplify the creative process for projects and embodies Hulsbosch's design ethos. More importantly, the book opens a window onto the history of overall brand identity development in Australia.
The Sydney Design Awards program celebrates the creativity and courage of those who are leading the way in design.