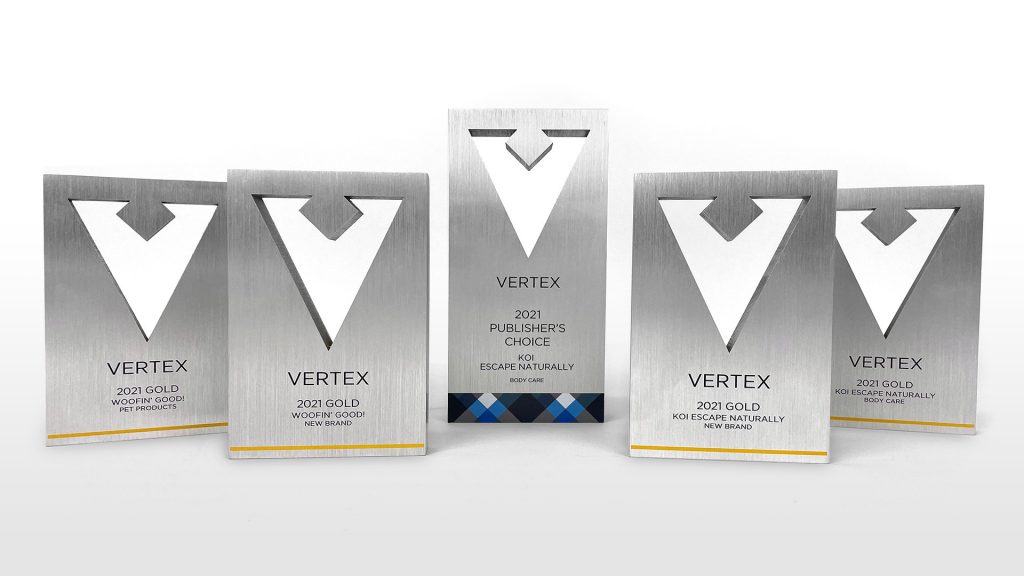 Hulsbosch victorious at Vertex Awards
International award winning Australian independent branding and design agency Hulsbosch has taken home two Golds and the prestigious Publishers Choice Award at the Vertex Awards 2021. From over 600 international entries and selected from all the gold award winners, skin care range KOi has won the coveted award.
The only global competition devoted exclusively to the art of Private Label package design, Hulsbosch sealed a hat trick of awards with the KOi work also recognised in the personal care category being awarded gold and dog food range Woofin' Good! awarded gold in the pet food category.
Commenting on the wins, Creative Director at Hulsbosch, Mikey Hart said, "This is a great honour to receive accolades for our unique design and packaging work and we celebrate with the wonderful team at supermarket chain Coles Own Brand division. Adding to the significance, is the extraordinary number of competing entrants from around the world which were considered by a panel of some fifty judges from both the agency and client side."
The US-based Vertex Awards is an annual industry event judged by a highly esteemed panel of industry experts from around the world, and awarded based on Creativity, Marketability, and Innovation. This year's competition included more than 650 entries from 32 countries and 55 retailers.
Belinda Anderson, Head of Marketing for Coles Own Brand said, "In 2019, Coles Own Brand sales grew by 4.7 per cent in the first quarter with sales at 30 per cent. It was due to new products and successful marketing campaigns which the KOi launch was very much part of. Honestly, I am not surprised about the prestigious international honours for Hulsbosch. They are a world-class expert team and I congratulate Mikey, Jaid, Eils and the team on another outstanding achievement."
The Coles Own Brand KOi and Woofin Good! ranges are available online and are currently on shelf at Coles supermarkets and continue to standout and attract the attention of Australian shoppers.