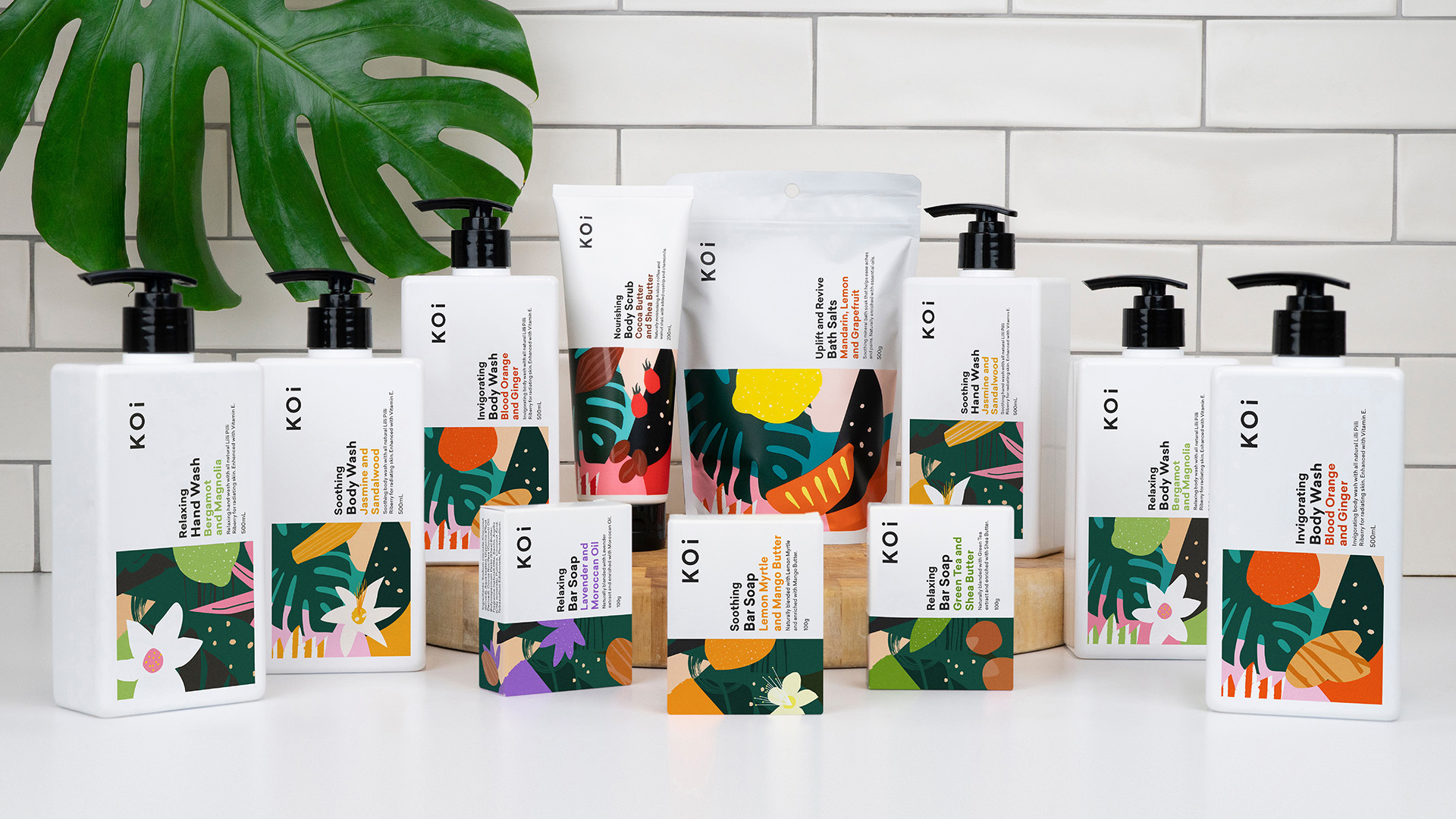 Hulsbosch launches Coles' new skincare brand KOi
Branding agency Hulsbosch has launched a new brand identity and positioning for Coles' skincare brand KOi.
Hulsbosch and Coles undertook six months of research to develop the brand strategy and philosophy, creative direction and the overall brand vision.
Belinda Anderson, head of marketing for Coles Own Brand, said they wanted to highlight the craft and quality of ingredients that are behind the KOi products.
"The craftsmanship and commitment that goes into every KOi product, knowing only the best, natural ingredients have been used, is real value for our cost-conscious market and articulates our belief in beauty for the everyday," Anderson said.
"Customers are drawn to active, pure ingredient combinations for optimal skin care that also considers the environment. KOi is a natural escape from the everyday."
According to Hulsbosch, the 'Escape Naturally' tagline underpins the brand strategy of boasting the benefits of using 100% naturally-derived botanicals and essential oils.
Eils Robertson, senior account director at Hulsbosch, said: "Coles have unique capabilities to make connections that bond people to brands; this is our only focus for clients.
"KOi exemplifies data-led brand formulation. KOi is a compelling brand story, expressed as innovative brand architecture. It can stretch across multiple products and our intriguing; disruptive designs can break through the category."
The brand assets include a black and white master logo and packaging, paired with a rainforest or tropical illustration depending on the scent of the product.