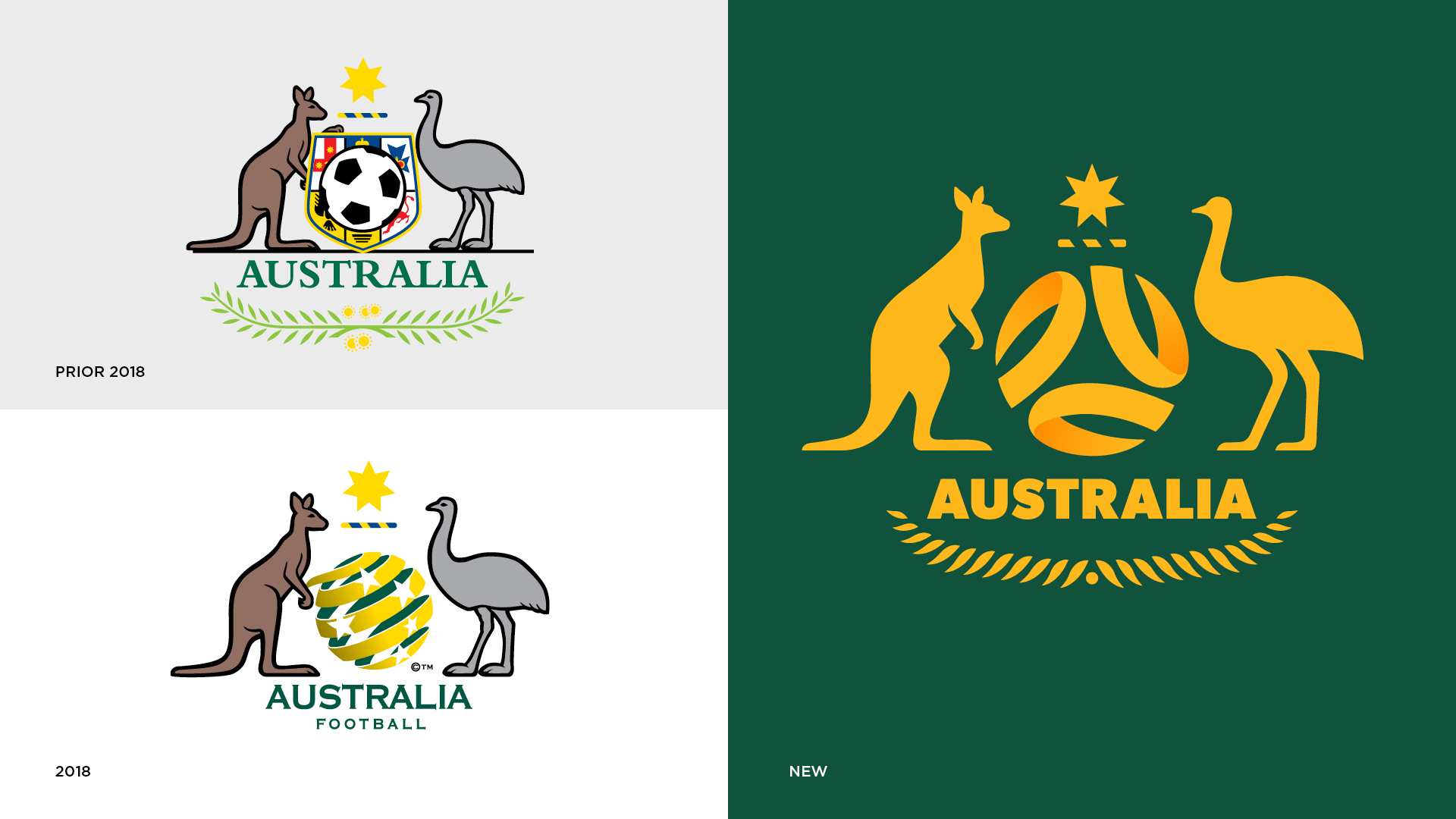 A new coat of arms for football
Australian football fans can now proudly wear a newly-created 'green and gold' coat of arms crest designed by leading brand agency Hulsbosch.
Passionate supporters of Australia's Socceroos and Maltildas will continue to be part of a transforming new-era for the code with the jersey release featuring the restyled coat of arms.
"Our community of fans enjoy a national pride like no other sport. The redesigned Australian crest is an important and welcome addition that's simple and easily recognised on the international stage." Said Jessica Laycock, GM – Marketing & Fan Engagement of Football Federation Australia.
The new 'green and gold' coat of arms crest for the men's and women's national teams marks another major milestone in Football Federation Australia's extensive rebrand project, over 2 years in the making, developed in conjunction with Hulsbosch.
Benni Weller, Creative Director at Hulsbosch said, "It's been a huge honour to create Australia's new coat of arms. Though the design evokes memories of the past, the new modern version reflects the bold spirit of the teams and their fans."
Westfield Matildas new look supporter jersey is now available online and in participating stores to coincide with their campaign in the 2019 FIFA Women's World Cup in June. The Caltex Socceroos jersey debut will be next year.
The Australian crest rebrand will be integrated throughout the official fan clothing range and merchandise for the 2019/20 international season in association with official sports ambassador, sponsor and provider, Nike.