4 August 2017
Repositioning and Rebranding Football in Australia
Football Federation Australia (FFA) / Hulsbosch

 | Graphic Design – Identity and Branding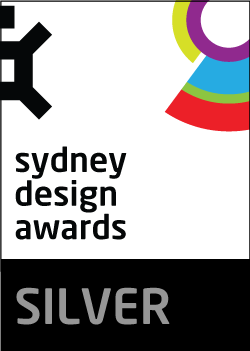 Project Overview
Football is Australia's #1 club-based participation sport.
It's a boom time for football in Australia, with generational interest at an all time high. No other sport in Australia is as prepared to become the largest and most popular sport.
This bold rebranding and repositioning unites the leagues, the National Teams, Football Federation Australia (FFA) and all of football under one monolithic banner. It was created and developed by Australian-owned brand agency, Hulsbosch.
Project Brief
The brief was to rebrand and reposition the national competition, the Hyundai A-League to support growth, generate more exposure and resonate in order to build awareness amongst the general population and deliver on FFA's 20 year strategy.
Despite having more childhood grassroots participants than any other code, football has a very low conversion rate of participants to league fans.
With an aim for category leadership; there was a need to continue to be true to existing fans; connect with those associated in the Australian football community, and to primarily engage Young Families.
Project Innovation/Need
After participation in a 12-month consultation process with the football community and club leaders, it became clear that only rebranding the whole of football and uniting all of its tiers and institutions under one coherent banner would deliver on FFA's 20 year strategy and overcome football's very low conversion rate.
Football is more atmospheric, more diverse and more uniting than any other code in Australia. These three differentiators and the brand idea "The Unlimited Game" are at the heart of the new identity.
The brand architecture is for the whole of the sport from the grassroots to professional levels including the A-League, W-League, Y-League competitions, National teams, and Member Federations, club as well as for community initiatives.
For the first time in Australian sport, the league identity will assume the colours of Clubs within all Club communications to further demonstrate the importance of bringing the league and Clubs closer – united under the one brand banner.
Design Challenge
Our biggest challenge was to differentiate the code from other sporting codes in Australia and discover what truly sets football apart. This was distilled down into three areas that defined football's unique values and points of difference:
Atmosphere: games are electric and entertaining
Diversity: football is for everyone
Unity: a truly global game
To represent the football code in Australia, we needed the brand to reflect the games' energy and diversity; and hero its colourful and passionate atmosphere at the stadiums.
The brand design had to appeal to a younger and much broader target audience without alienating hardcore fans. It would be utilised across a wide range of touch points from broadcast graphics, campaigns, packaging, digital and game day promotions to national kits and fan merchandise. The creative result is a transforming master brand that gives the code crucial strategic meaning over the long-term and compliments a modernised football logo that is magnetic on and off the field.
Effectiveness
The new branding has supported and leveraged negotiations for a new deal with an Australian free-to-air channel to broadcast the A-League competition.
An extensive PR campaign launched, which secured international and local earned-media across all channels, has also contributed to increased brand awareness.
Early brand adoption has attracted strong interest for new and renewed membership to football clubs for the 2017/18 seasons.
FFA chief executive David Gallop said: "Football has recently been confirmed as the number one club-based participation sport in Australia and we've just signed a new six year broadcast – pay television FOXTEL – deal so it's a great time to reveal a new brand for our leagues. The work we have done with Hulsbosch gives us a strong brand platform, demonstrating the unity at the heart of Australian football."
Graphic Design – Identity and Branding
This award celebrates creative and innovative design in the traditional or digital visual representation of ideas and messages. Consideration given to clarity of communication and the matching information style to audience.